5 Tips for avoiding hidden costs in Healthcare design
Article by Louise DeVos | August 20, 2018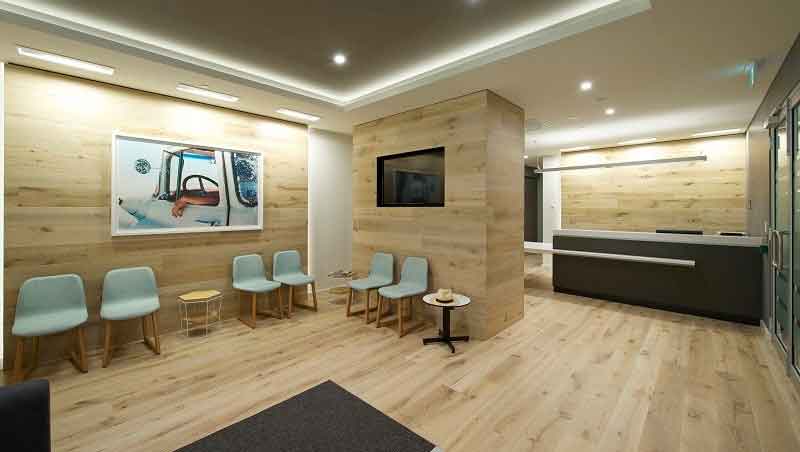 Healthcare and Medical Refurbishment
Establishing a new or refurbishing an existing Healthcare facility can be a challenging prospect for a client inexperienced in the world of fitout.
There may well be many aspects to the process which you haven't considered when planning or updating your healthcare facility.
Here's 5 tips to avoid mistakes and hidden costs;
Selecting a designer with healthcare experience. Although your project is technically a workspace, ensure that you engage with a firm that has a deep understanding of the technical specifications that are required for your facility. Whether General Practice, Specialist Healthcare, Dental, Pharmacy or Cosmetic, all facilities must adhere to Building Codes, Australian Standards, and healthcare guidelines to ensure a sterile and safe, hygienic environment.
Define your budget early. Talk to a healthcare fitout professional early who can work with you to make sure that your brief and requirements are feasible and can assist in setting a realistic budget prior to detail design. Ensure the project is designed according to the budget guidelines. By engaging a reputable and experienced fitout company that has strong relationships with suppliers they will be able to extract the best value in creating your practice environment.
Site feasibility & due diligence is essential to determine the suitability of the property you are considering in which to create your practice environment. Current zoning, access, parking, base building facilities/amenities. Access to and condition of suitable services (electrical, plumbing, ventilation) are all important considerations. At JDV Projects we offer this complimentary service to our clients.
Future proof your business. Have you thought ahead? Can the facility be planned for growth in the future. If you have a vision to expand your practice this is key when you are considering space and space planning. Get your area requirements defined and correct prior to committing to a purchase or lease.
Firm up the fitout cost prior to commencing the build. Don't enter a build/fitout process without a fixed documented agreement. Once the design, specification and scope is complete, there is no reason for the fitout/build cost to be defined and fixed. At JDV Projects the build/fitout cost is a fixed contract value prior to commencement.
Talk to JDV Projects about your healthcare project. We can provide a complete turnkey solution from initial brief to handover of completed project and ensure that you receive the best solution for your individual requirements.
Published
August 20, 2018