A happy meal connoisseurs dream – McDonald's Headquarters workplace fitout
Article by Louise DeVos | December 07, 2020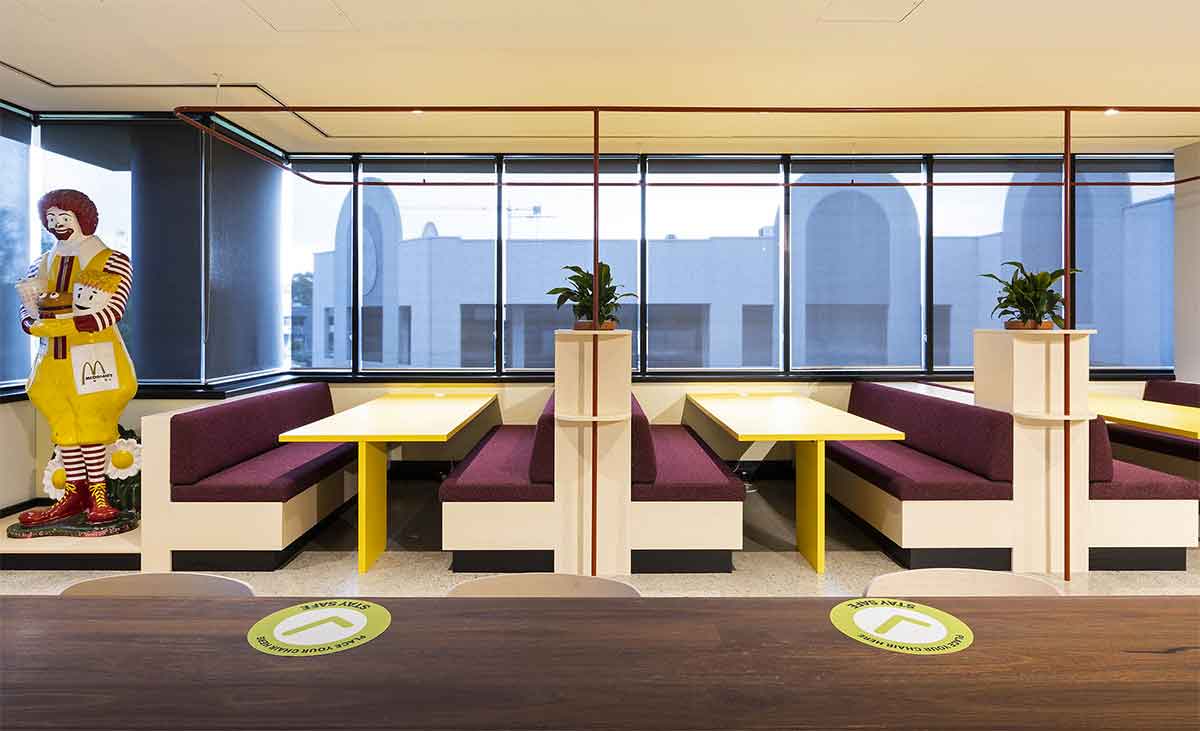 The team at JDV Projects have recently completed a 2,500sqm fitout for the McDonalds Head Offices in Thornleigh in collaboration with our design partner, alkimi studio.
As you may have read in our RECENT BLOG, it's been quite a journey for our seasoned Site Manager Barry Wallis who not only worked on the new McDonald's fitout, but also on the very first Australian McDonald's restaurant in Yagoona as a young apprentice back in the 70's.
The construction and design personality applied to the new office combines the iconic McDonald's brand colours with a hint of retro styling. The subtle use of the familiar arches appear throughout the fitout and a nod to the history of the iconic brand in Australia is showcased with a whole wall dedicated to every happy meal toy given away over the years.
A brief to create an expansive breakout area has seen their communal area transformed into a space that can be used for breaks, informal meetings and socialising with the use of generous booth seating built around a team kitchen.
The workspace itself has been created to be an open and bright space. Each team member has an individual locker to allow them to clear their desks each evening to ensure a thorough clean can be completed to adhere to the new health and safety guidelines that businesses are facing following the changes to workspaces this year.
The addition of task-based areas and rooms have provided a variety of options for the team to use. They include small rooms for individual concentrated work, to collaborative American-diner style booths for collaborative work.
Published
December 07, 2020