Consultation & Briefing
Article by Louise DeVos | November 26, 2018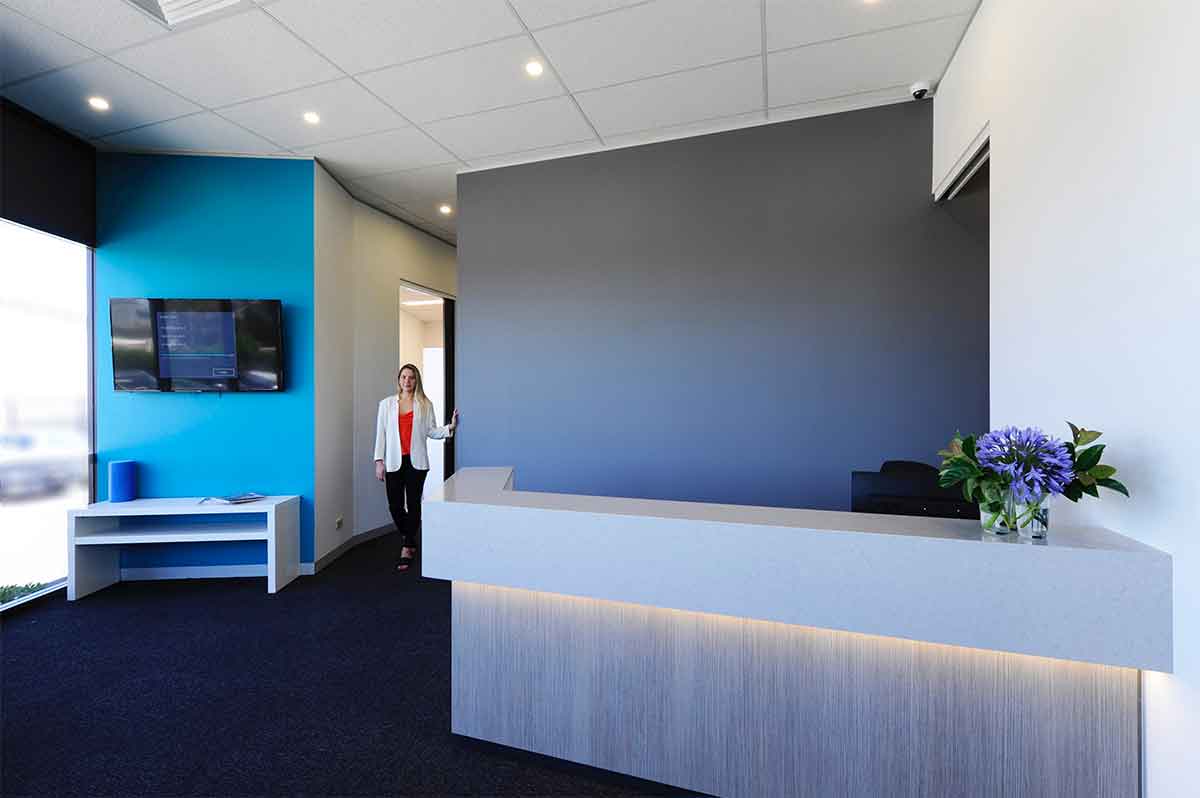 Your 6 step Fitout Process to an Exceptional Workspace Journey
Engaging a design and construction partner early in your fit-out process is a key element in creating a successful and enjoyable journey. Whether you are relocating or refurbishing, this alliance will allow you to leverage the benefits of their industry relationships to ensure that all essential requirements are analysed and included in the initial brief.
As we have spoken about before in our 8 Steps to the Perfect Workspace, a successful project is born from a balance between satisfying your brief, your budget and expectations.
The consultation period is the time to bring together your key stakeholders in the decision-making process with your D&C partner, so they can explore and understand your business and how you operate. This step extends beyond the immediate workspace requirements, to investigate your business, your culture, how the teams operate and what are the drivers and objectives for your new workspace. Good practice is to conduct management interviews and workshops to investigate how each department operates currently and what is required moving forward to increase productivity and staff wellbeing.
Drivers can be as simple as a requirement for more space for your growing business, right through to your project acting as a catalyst for introducing process changes and improvements within the business. It is the perfect time to take a step back and establish the ideal outcome for the business owners as well as the extended team, both in the short term and for the future.
A detailed brief is created following the preparation of a space analysis which identifies the current gross floor area requirement whilst considering any future growth or change. There is a minimum sqm requirement per team member, so having a plan identifying your business evolution will be incredibly beneficial.
If required, JDV can work with you and a Real Estate partner to pinpoint a short-list of potential new premises at which point, each space can be assessed for suitability and performance. This consultation period is when we will prepare a test fit to ensure the proposal location can satisfy the project brief and specific requirements: a task that may save a great deal of time and money further down the line. A high level cost plan would also be applied at this time, so you will know with confidence that you have chosen the right space and that its transfomration will meet with your vision and expectations.
This consultation and briefing step in your fit-out process covers the following services:
Understanding your business – What are your key traits, your USP, your external proposition and what culture do you promote?
Drivers & Objectives – what is driving your decision to relocate/refurbish your workspace?
Space – Work out Sqm requirements for current headcount plus public/breakout. Discuss future growth plans.
Premises & Location – Analyse chosen premises for suitability, requirements and budget.
Vision – Look & Feel. How will you showcase your brand & company vision through the fit-out design?
Workplace Strategy – What is working and what isn't working currently. People's behaviour can be affected by the physical space and work setting.
Requirement analysis – Building services (technology, aircon and ventilation, elevators etc), sustainability, storage, meeting rooms, breakout, public areas, built elements.
To read more, follow the link below to Your 6 step fitout process to an Exceptional Workspace Journey
Published
November 26, 2018