Finishing the year in style
Article by Louise DeVos | January 19, 2021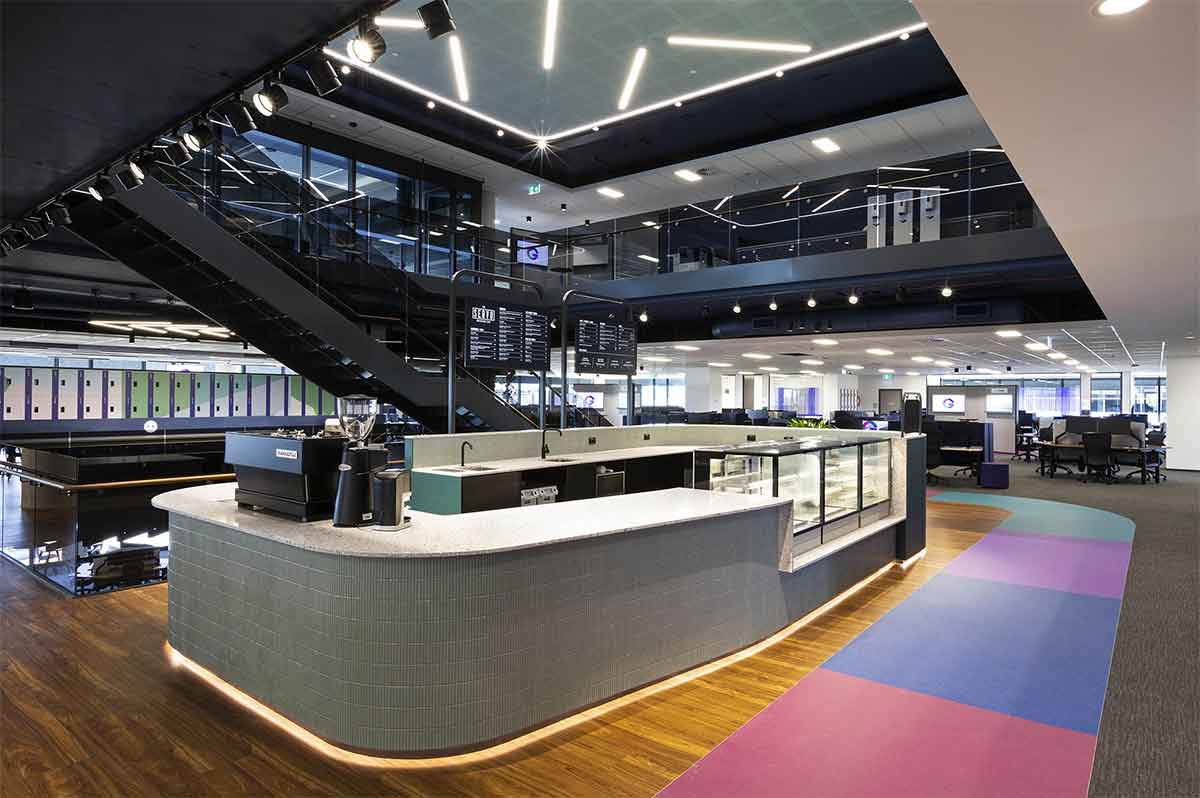 Its an exciting way to start 2021 – showcasing the capabilities of our team at JDV Projects. During 2020, we saw the team come together to create an exciting new workspace for the Greenstone Financial team at their Western Sydney site in Bella Vista. The team worked tirelessly in the final weeks to ensure the site was ready for hand over one the 23rd December to allow a new start in the new year for the team at Greenstone.
In collaboration with our friends at WMK Architecture design, and working with Project Management firm, Linked PM, this modern 10,500sqm workplace was designed and built to consolidate the Greenstone team under one roof and create a cohesive and collaborative environment.
Built around an impressive central void, an interconnecting staircase by Active Metal links each of the floors and leads the eye upwards to the feature ceiling detail and to the 7th floor expansive roof terrace which boasts views across the western Sydney basin to the Blue Mountains.
The workspace incorporates a 5-kilometre walking track, laid in Greenstone corporate colours, weaving around the office facilities, up and down staircases and past the internal café on level 6. An innovative partnership with Morsl incorporates a healthy snack and food station on level 7 for all Greenstone staff that can be accessed 24/7.
The office which combines open-plan collaborative working environments with a number of concentrated work rooms through to larger meeting and board rooms. The layout also includes bespoke stand-up meeting hubs called 'REV' spaces, designed for quick catch-ups and informal meetings.
With a focus on creating an environment that supports the productivity and wellbeing of the Greenstone team, the workspace features an internal gym and yoga studio with full shower and bathroom amenities.
In additional to this, the JDV & WMK team have created clever zoning to provide the team with variety of areas and rooms for innovation and collaboration as well as a $1.5m AV enabled training and technology area. Further areas include a challenge and fulfillment zone, and a variety of team-gathering and socialising spaces.
At JDV Projects we would like to thank the many number of professional and hard working subcontractors that helped to make this design a reality, delivering a fabulous workspace environment for the staff at Greenstone Financial Services.
Published
January 19, 2021