Greenstone Financial Services
Article by Louise DeVos | July 08, 2020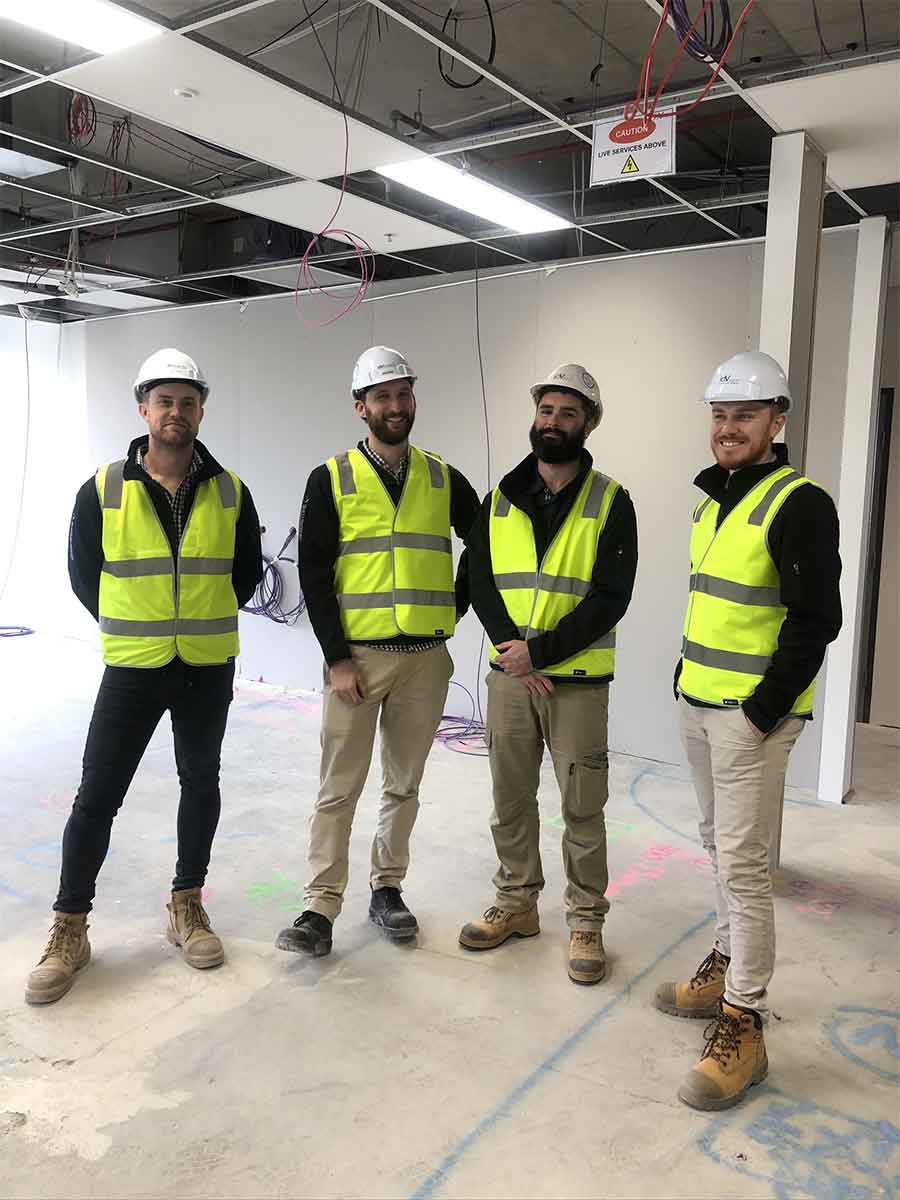 Working in collaboration with Linked PM, today we had the opportunity to walk through the new Greenstone Financial offices with the full construction committee to showcase just what's happening on site.
The site has changed exponentially in just a week, walls are up, the internal staircase is going in and kilometres of cabling is being installed throughout each floor.
After an initial welcome and safety briefing by Linked PM and JDV Projects teams, the Greenstone team received their own co branded project jackets, hard hat and vest for use in all future site inspections.
A comprehensive walk through of levels 2 and 3 revealed the progression of the build, the natural light that streams through the windows and the impressive stair build going on right in the middle of the whole building.