Hireup showcases their new offices
Article by Louise DeVos | March 04, 2019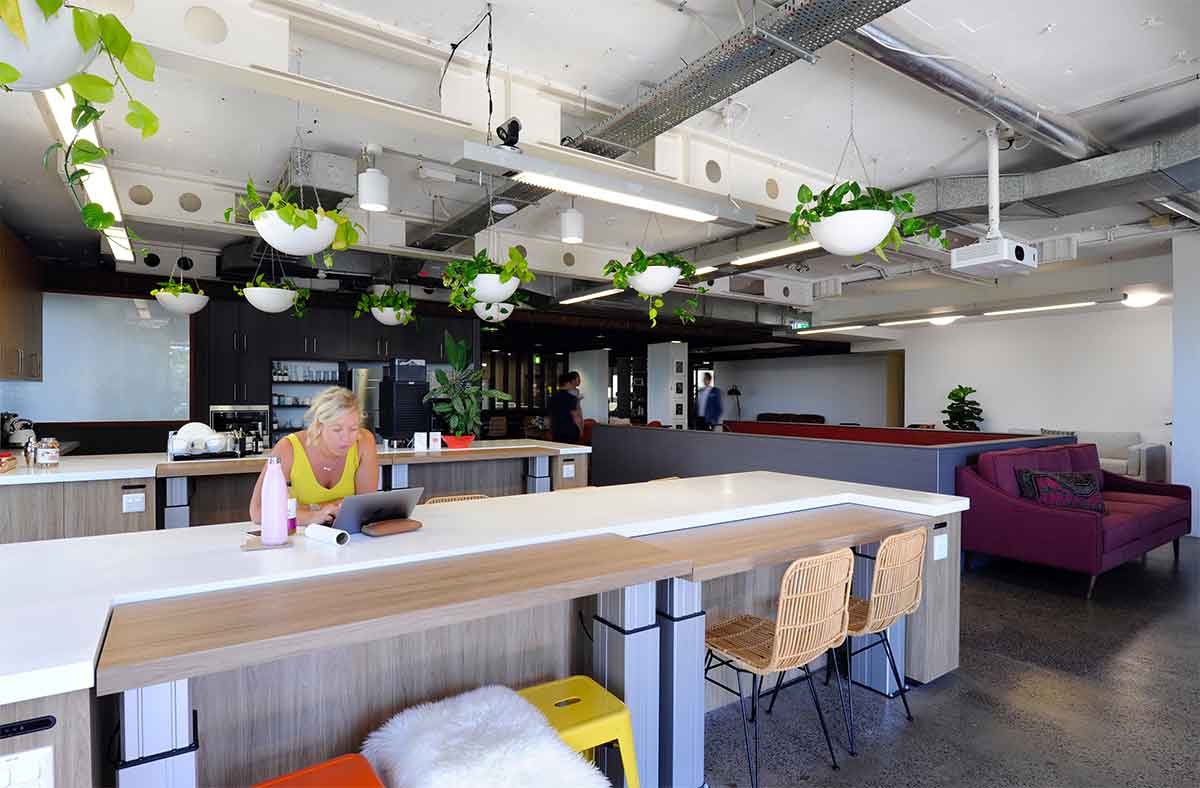 An office that leads the way in design and space planning, focusing on building a space that is as accessible and inclusive for all
The exponential growth of hireup was the catalyst for engaging JDV Projects to Design & Construct their new 2,400sqm headquarters in St Leonards, Sydney.
The vision of a brother and sister team who wanted to provide an online platform to revolutionize the way people with disabilities find, hire and manage support workers, the company evolved to over 100 employees in just three years. Seeking a solution that would house their evolution and growth, it was essential that their new environment was inclusive and accessible for all employees and visitors whatever their ability and unique requirements.
Each element was carefully considered to provide innovative solutions for functional space-flow and accessibility that met statutory requirements as well as the unique requirements of the team.
A central hub is created with an extensive break-out space and outside deck which is also the setting for gathering and social interaction. Acting as a dual-purpose zone, the large kitchen and seating area can also be utilised for casual meetings and remote working.
The workspace entrance workspace makes use of colour and timber to create a warm and inviting ambiance, and a 'virtual reception' is a perfect representation of the hireup mindset; forward-thinking and innovative.
Glass walls and brightly painted partition walls break up the office space, providing a multitude of areas and settings for work and collaboration. Semi-enclosed meeting areas feature relaxed seating and are complimented by technology such as wall-mounted screens to view and share information. A virtual booking system for each meeting space provides a simple and intuitive way to create organisation.
Height-adjustable desks and accessible power outlets create an element of ease and functionality, and careful cable management and underfloor power serves to reduce potential trip hazards or obstacles.
The outcome for hireup is a bright and open workspace, injected with an element of fun and positivity. With a focus on wellbeing, culture and collaboration, this progressive environment caters perfectly to their diverse and growing team.
To find out more about Hireup and their online platform for disability workers go to their website.