Interview with Jason
Article by Louise DeVos | March 13, 2018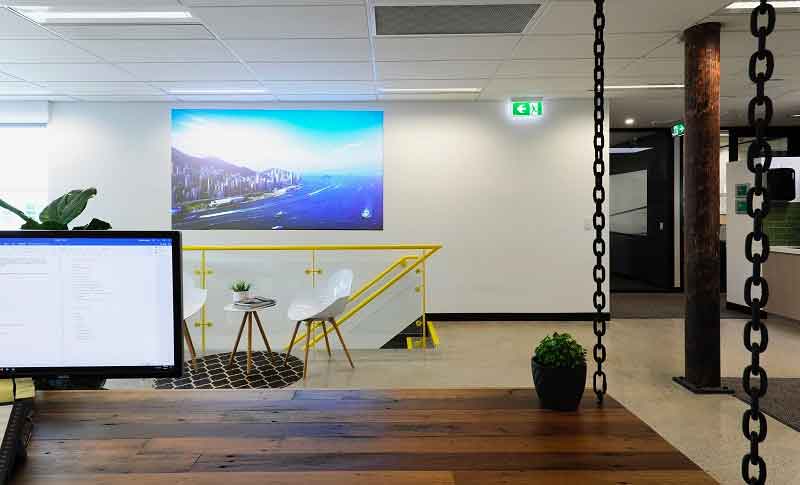 What are the growing workplace trends in fitout
How did JDV Begin and what was your vision?
After 20 years in business, we took the time to ask Jason some key questions about the business of JDV Projects, where it came from, where its going and what are the growing workplace trends in fitout.
I began my industry experience in Commercial and residential construction, and after progressing through several well-regarded practices, I could see that there was a chance to apply my experience with a personable touch in my own business; JDV Projects was born.
I was fortunate to have a good relationship with some well-known brands here in Sydney, including Berlei, Mastercard and SEEK. The commercial interiors projects just grew from there, but deep down, I still do love to build things!
My vision has always been to be the best at what we do, to deliver exceptional projects and establish enduring relationships with our clients.
What are your highlights along the way?
A true highlight of this journey is being entrusted with some really great and innovative projects that has seen our business grow with the growth of our client's businesses over the years. We've built a team that are passionate and driven individuals who care about clients as much as I do. Some of our very first clients are still our clients today, even after 20 years.
Why do you think clients continue to return to work with JDV?
Hands down, I believe it is the personal experience we approach each project with. We are all about the relationship with the client, we always have been and always will be steadfastly focused on delivering our client's an exceptional project and a memorable and stress-free experience.
What are the growing workplace trends that you see continuing to develop?
The rapid advancement of the digital era continues to change the way in which we work. So now, engaging workspaces is where it's at. You must engage your team and provide the tools and environment to drive productivity and wellbeing. You have to deliver that "thank god its Monday" environment for your team, and vanilla flavoured workspaces, just don't cut it anymore.
The improvements in technology mobility no longer chains employees to a fixed location. The notion of working from anywhere has never been so apparent. I think we are still searching for the happy medium between fixed work settings, activity based working (ABW), agile and neighbourhood working. The pendulum has swung in all directions in recent years and we are discovering that one it's not a one size fits all approach to the way we work.
I heard the other day that new thing in the workplace now is to "create tribes" and "tribal home grounds" …. I thought that was what we were trying to get rid of. I guess the search for the perfect workspace continues and evolves; but one thing is for sure, that collaboration and team work still underpins every successful business. The challenge for business's now is how do we get our teams to collaborate and work together, so creating a range of flexible work and collaboration setting and venues within the workspace is essential.
What has been your favourite project that you are still proud of?
Building a 4 floor connecting stair and internal green for HOLLARD INSURANCE wall was fun, but I still think the THINK EDUCATION CAMPUS at Ultimo was one of my favourite projects. This project had all the ingredients for an award winning project. A visionary client, a heritage building, a great design collaboration and fantastic delivery team.
This project was at the forefront of the changing way education is delivered and responded to the evolving flexibility of tertiary education. The challenges were changing the use from office to an education facility with all the additional services and infrastructure associated with increased population density in a heritage building with exposed building fabric and services.
Oh and just to round it out, we picked up the NSW Excellence in Construction Award that year for the project.
What's coming next for
We are embracing the digital era in the way that we run our business and deliver our projects. We have some exciting and diverse projects in the pipeline, both near and longer term and continuing the organic trajectory in the HEALTHCARE SPACE that our business has been on. And of course, we will be continuing to give our client's the seamless experience that we as customers all seek.