JDV goes green with solar savings
Article by Louise DeVos | February 17, 2021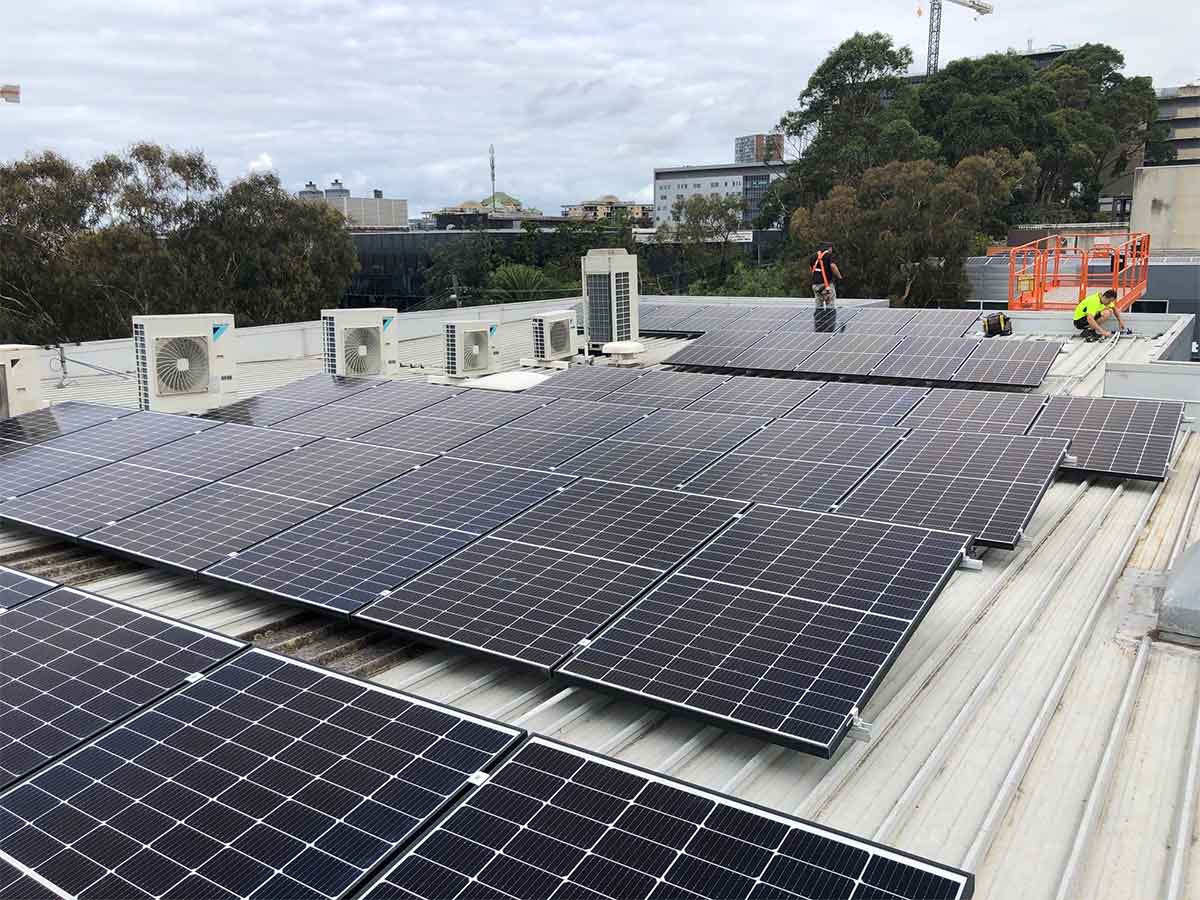 Today is a beautiful 25 degrees, the sun is shining, and the solar panels recently installed on the roof of our Artarmon offices are creating 14.37KW of power today.
The installation is another example of JDV Projects commitment to creating sustainability and continuous improvement in the workplace.
Working with the experienced MPV Group, a whopping 40 solar panels were installed on the roof of our Artarmon offices, not only to work towards a greener and more environmentally friendly business operation but to ultimately reduce the company electricity costs.
On a typical sunny day, our solar system Produces 120kWh of electricity (enough to run 75% of our power demand throughout the day)
Our emissions savings between our own power generation and coal fired power since installation are equivalent to
2,860kg of CO2 emissions reduction
71 kilometres of a passenger Jet Airliner
11,478 kilometres in distance of the average family car
It is estimated that now in 2021 more than 2.65 million solar panels have been installed on rooftops throughout Australia.
Stay tuned as we report back on the savings we make in 2021.
Published
February 17, 2021