Medical functionality doesn't negate elegance & sophistication
Article by Louise DeVos | August 20, 2018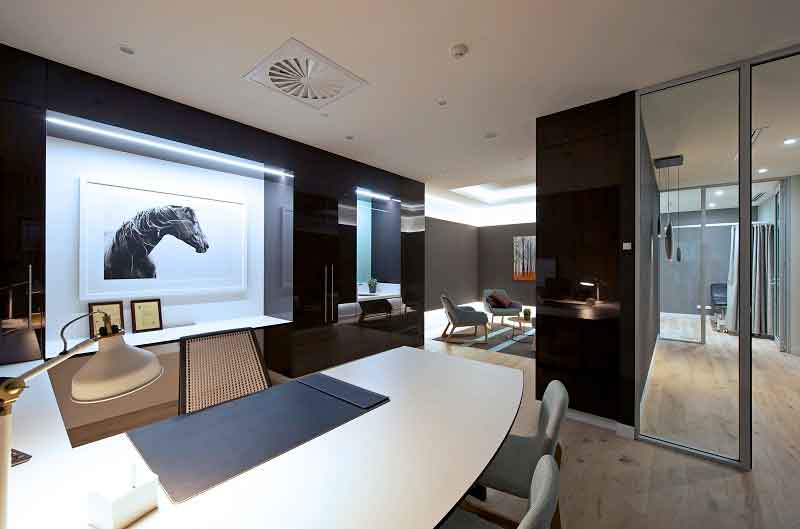 Patient well-being and comfort counts too
Healthcare design and fit out has seen a move-away from the traditional stark and clinical aesthetics as practitioners have increased the significance of both patient and staff experience. JDV Projects have been expanding their medical portfolio, working with healthcare providers who have placed the importance of functionality alongside a priority for patient well-being and comfort.
JDV Projects worked closely with Cardiothoracic Surgeon Professor Tristan Yan and his team to create an elegant and sophisticated fit out for his new clinic based in the Tulloch Building in the SAN Hospital Wahroonga. It is a project that exemplifies how the use of innovative design and materials can create a healthcare environment that is far from conventional.
By carefully balancing the design, functionality requirements and budget, the result has created a welcoming environment, more akin to a boutique hotel than a medical facility. The brief was to challenge the medical stereotype of sterile and stark facilities with the use of use of ambient lighting, inventive layout and warmer natural finishes. The addition of sleek gloss black finishes intersected with splashes of calming green enhanced the healing environment by providing a calm environment that enables patients to feel at ease.
The boutique facility was carefully planned to include 3 consulting rooms and a generous reception. The waiting area provides patients with a spacious and calm environment which assists in the positive patient experience at this new facility.
Published
August 20, 2018