Medical Suite specialists
Article by Louise DeVos | June 15, 2020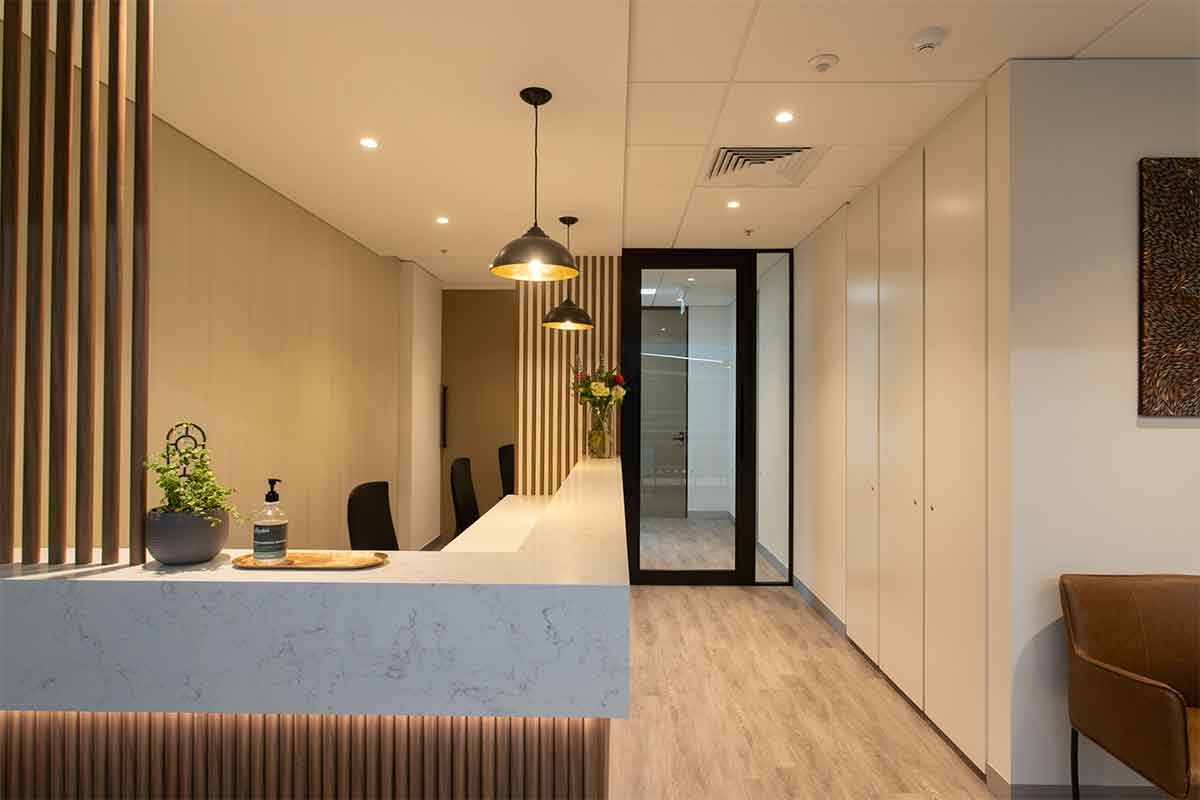 The JDV Projects healthcare portfolio is going from strength to strength, both within the SAN Parkway Clinic and other key medical facilities in Sydney such as Northern Beaches Hospital, Hurstville Private Hospital and Norwest Private Hospital, in fact we have worked in almost 30 hospitals and clinics just in the Sydney region alone - see a full list in our HEALTHCARE CAPABILITY STATEMENT.
This week, we have seen the handover of a beautiful medical suite for Dr Max Dias, a prominent urological surgeon. This fitout was the eighth project within the recently completed SAN medical facility that the Healthcare team at JDV Projects have completed following a stream of successful outcomes for other healthcare professionals.
Our relationships with our clients are of utmost importance and the references and recommendations they have made to their peers has enabled us to connect with many new doctors and health professionals in the past 12 months. We have a deep understanding of the attributes and constraints within the SAN Clinic, and therefore we have been able to advise each client and ensure that their brief for their suite is achievable and within their timeline and budget.
Our knowledge of the building and our ongoing presence as we complete fitouts has allowed us to use value engineering to identify potential savings to ensure that each client receives the most value without sacrificing their vision or material quality, as well as taking advantage of shared trade costs.
If you are considering a move to a new facility, considering setting up your own suite at the SAN Parkway Clinic or another medical facility, give our team a call to discuss your brief and your vision.