Reaching milestones in September
Article by Louise DeVos | September 02, 2020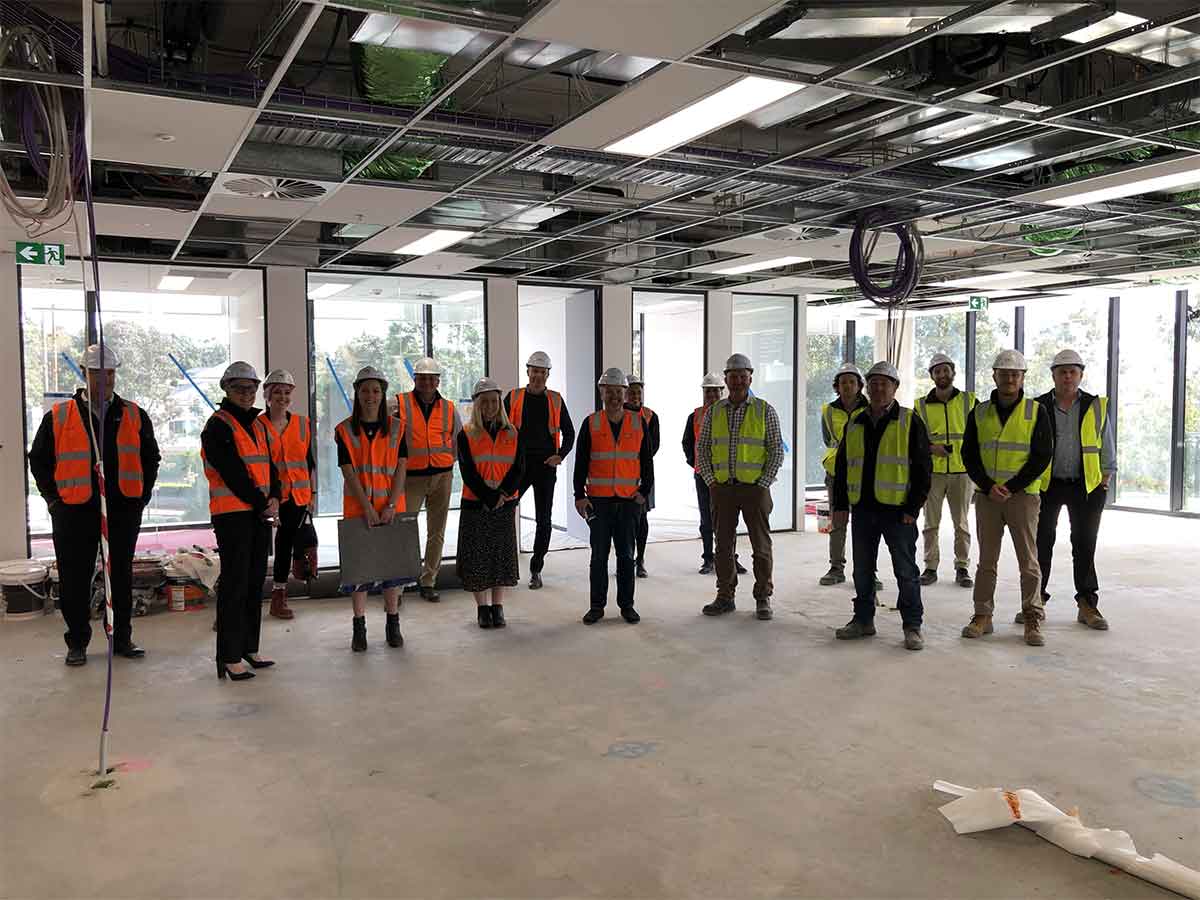 Greenstone Financial Services
One of JDV's key projects this year is the construction of the new workspace in Sydney's North West for Greenstone Financial's new 10,000 square metre office space.
After receiving access to all floors following the completion by the base builder, the team at JDV Projects this week completed a joint walk through of the site with the Project Control Group which includes senior members of the Greenstone team, Client side PM firm - Linked PM and Design firm - WMK Architecture.
On track for completion late December, the project features:
A central interconnecting staircase, spanning the six floors of workspace
A fully functioning gym
Yoga Studio and full bathroom amenities
Additional zones to provide teams with a variety of area and rooms for innovation and collaboration
$1.5M AV enabled technology area
Extensive rooftop terrace with landscaping and barbecue area.
As part of our ISO 14001 accreditation and continuous improvement, JDV Projects have engaged a certified waste removal company to remove all their own site generated and food waste. All waste is separated and as a business, we are well on our way to achieving our goal of recycling over 80% of our generated waste.
Published
September 02, 2020