Refreshing an existing space
Article by Louise DeVos | May 11, 2022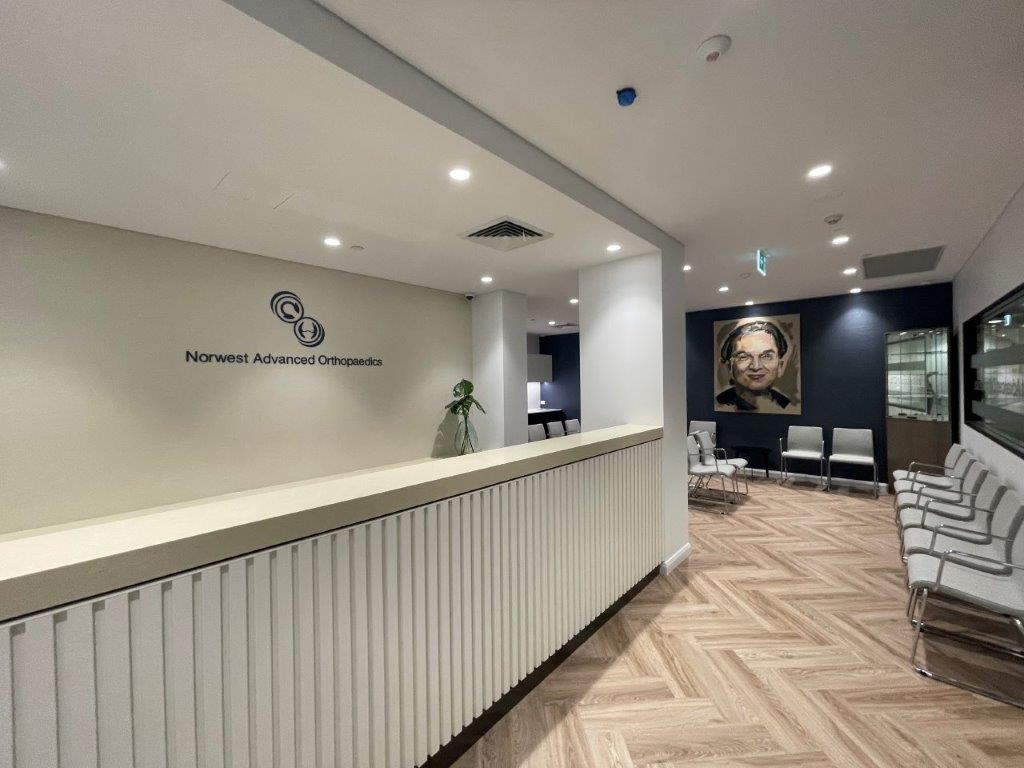 Returning client
Working with one of our longstanding medical clients Norwest Advanced Orthopaedics, we are proud to hand over their newly refurbished specialist medical suite at Norwest Private Hospital.
Relationships with many of our clients have long outlived their initial design and this is an example of such a transformation. This space, originally completed by JDV Projects over 10 years ago, this week opens its doors with a modern and functional new look for both patients and staff to enjoy.
New wallpaper, Reception Desk, floor tiles, furniture and artwork has transformed this space into a purposeful new suite, with minimal disruption to the ongoing running of the practice.
A new look for an existing suite as well as multiple practice suites for returning clients, is testament to the relationships and reputation we have built with our medical specialist clientele over the past 25 years.
If you wish to speak to us about your space, new or existing – contact us on info@jdvgroup.com.au or call us on 1300 050 102.