Technology
Article by Louise DeVos | May 08, 2018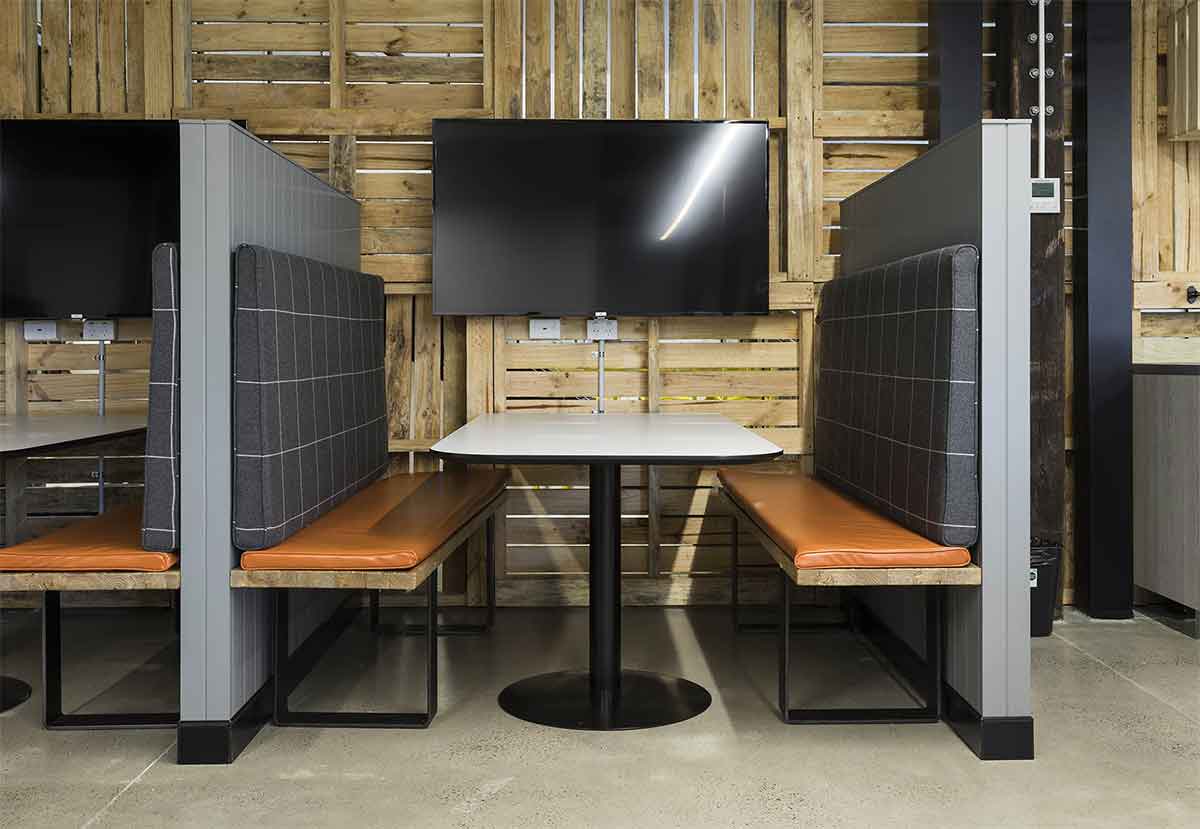 Technology should not be an after thought and should be integral to the design and fit-out of your office
Technology is an element of workplace fit-out that many people do not have extensive knowledge of; either what is required and what is available, and most importantly how much it may cost. It should definitely not be an after thought and should be integral to the design and fit-out.
When viewing premises, review what solutions have already been considered in that building. It will save money in the long-run. Again, your fit-out expert will have close relationships with IT solution consultants that can provide invaluable advise on what can be achieved within your budget. Detailed surveys can include mechanical and electrical facilities, current IT services and telecoms to see what is already existing. It is worth investing in the best and most up-to-date equipment and solutions you can afford to avoid paying for continual upgrades.
Server rooms may not be sexy, but it is a vitally important feature of any modern workspace. Business disruption can be costly, so consider the server room location, cooling and fire protection and security to minimise the chance of any interruption to working.
If you have other office locations, or clients in other cities or countries, an adequate bandwidth to facilitate high-end conferencing facilities is essential. To cut down the company carbon footprint and travel spend, a reliable conferencing system can facilitate meetings that would otherwise require face-to-face interaction. The options are endless these days, even providing options where you can work in real time together on an interactive wall as you talk remotely. It may cost more upfront, but will be invaluable and pay for itself over time.
Working from Home is an option that many companies offer and embrace nowadays. Again, technology can support this with systems that can make it seamless to be at a meeting without actually being there. Cloud based solutions can support that flexibility as well as save space by reducing the size of server rooms.
It is worth doing a space analysis of how many desks are actually used on an average day and this could lead to cost savings by taking less space. If people are on the road a lot or work from home, they may only require a touch-down space when they are in the office rather than a dedicated desk.
Continually evolving technology is both more readily obtainable and transportable. Don't try to figure it out yourself, work with a team who have experience in delivering the most up to date technology options available. Obtaining cutting edge technology in today's working environment is not as expensive as you might think.