Worldwide Logistics
Article by Louise DeVos | November 13, 2018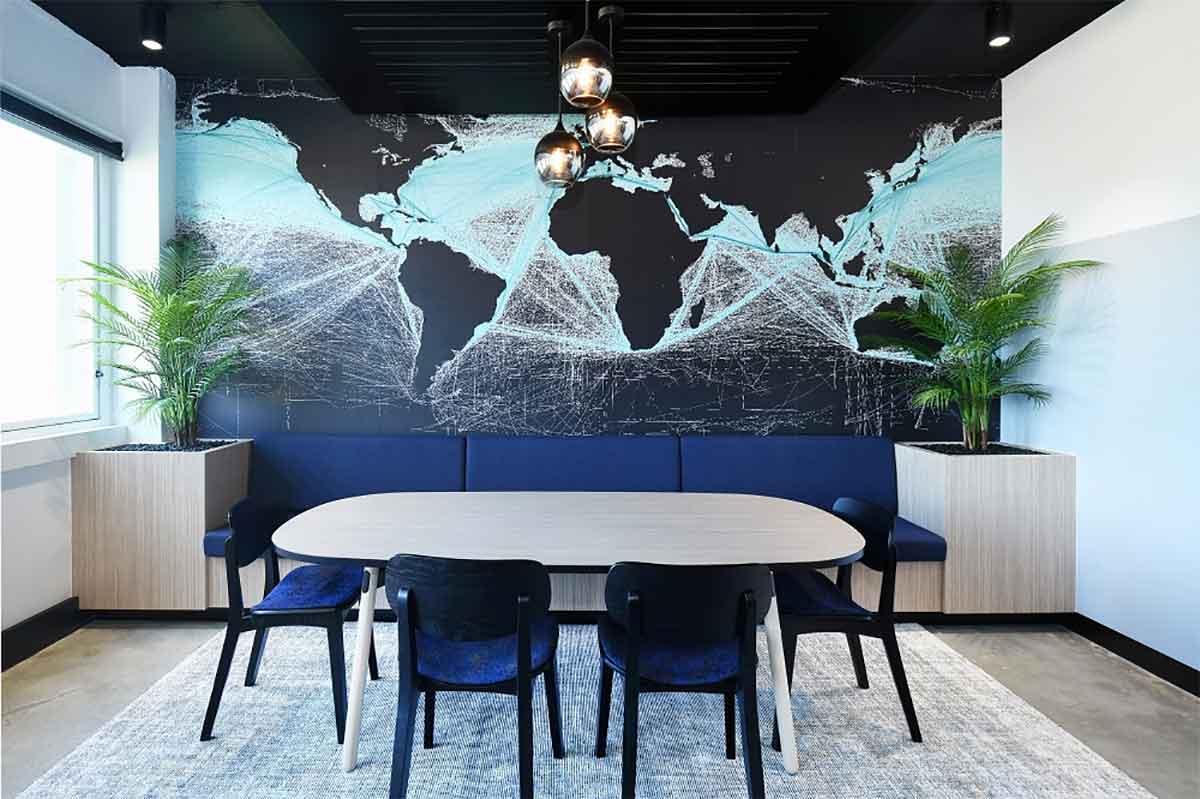 #loveyourworkspace
National Logistics company Worldwide Logistics has a vision that aligns perfectly with the mission of JDV Projects; to offer a quality and personalised service based on mutual trust and transparency.
Working in a collaborative nature with the team at Worldwide Logistics, the team at JDV in collaboration with designers Wool + Hay created a modern and forward-thinking workspace in their new home in North Sydney. The brief was to create an environment that represented their brand and reflected the culture and essence of their business.
A defining element of the workspace is a striking abstract wall mural of their worldwide shipping routes. The imposing artwork is featured on the boardroom wall gives an insight into the expansive nature of their day to day transactions.
Glass panels which break up the office space allows light to flood through the whole space and the clever use of sliding doors on internal offices allows a degree of flexibility between privacy and the creation of a large open space for staff to gather or for entertaining.
Workstations line the perimeter of the office, ensuring that the whole team can enjoy the natural light floods the office. Muted colours and furniture create a homely feeling within a work environment; a growing trend in the workspace industry.
A well-proportioned kitchen area offers staff a modern and fresh breakout space for entertaining, socialising and casual collaboration.
Published
November 13, 2018